Discover works of 30 artists at the public space
The Art Award Tokyo Marunouchi (a.a.t.m.,) an art exhibition marking its sixth year, is designed to help identify and provide support to young artists. Held at the Marunouchi Gyoko-dori Underground Gallery, a public space where a large number of people come and go everyday, a.a.t.m. features works of 30 artists selected from amongst graduation projects at Japan's art universities and graduate schools. Prizes such as the Grand Prize are selected by the open screening after all the works are displayed. Having introduced 216 artists over the past five years, this exhibition is now widely known as a gateway to success for young artists. This year again, new talents will add color to Marunouchi. Please come and visit a.a.t.m. to discover new art.
A Message from Mitsubishi Estate Co., Ltd.
In Marunouchi, Mitsubishi Estate is engaged in community development with the aim of making an interactive district that keeps a balance between economy, society, environment, and culture. Especially in the filed of culture, we are promoting the development through Mitsubishi Ichigokan Museum, opened in 2010, and various music and art events such as a.a.t.m. Mitsubishi Estate continues to support a.a.t.m., an unparalleled contemporary art award presented for students, which has gained recognition as a gateway to success, and keeps providing young artists with an opportunity to step onto the world scene.

Judges
Taro Amano

Yokohama Museum of Art


Yuka Uematsu

Curator, The National Museum of Art, Osaka


Shigeo Goto

Professor, Kyoto University of Art and Design


Kazue Kobata

Professor, Department of Intermedia Art, Tokyo University of the Arts


Tomio Koyama

Director, Tomio Koyama Gallery, and Special Appointment Associate Professor, School of Global Japanese Studies, Meiji University


Naoki Sato

Art director, ASYL, Design Director, 3331 Arts Chiyoda and Associate Professor, Tama Art University


Akiya Takahashi

Director, Mitsubishi Ichigokan Museum


Yuko Hasegawa

Chief Curator, Museum of Contemporary Art, Tokyo and Professor, Tama Art University

Guest Judge
Izumi Kato

Artist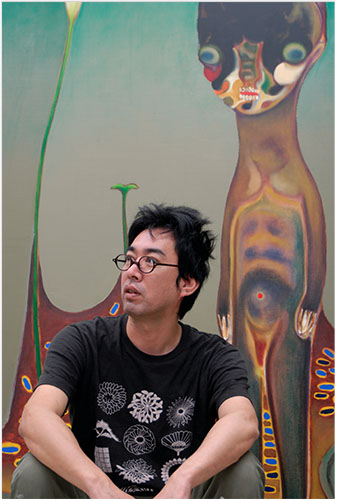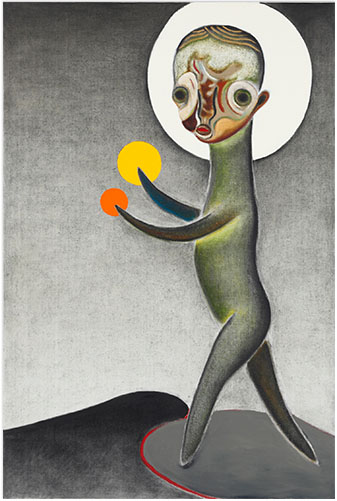 1969 Born in Shimane prefecture.
1992 Graduated from the Department of Painting of Musashino Art University.
Selected Exhibitions
2011
"Harukanaru Shisen", solo exhibition, Comme des Garçon SIX, Osaka
2010-2011
"Journey into Each Day", solo exhibition, The Hakone Open-Air Museum
2010
"Garden of Painting / Japanese Art of the 00s", The National Museum of Art, Osaka, Japan
2007
Venice Biennale 52nd International Art Exhibition "Think with the Senses – Feel with the Mind. Art in the Present Tense", Italian Pavilion at Giardini, Venezia, Italy
2006
"Little Boy: The Arts of Japan's Exploding Subculture", Japan Society, New York, USA
Structure
Initial Screening
(March 24)
Works are chosen for initial screening from amongst graduation project exhibits at art universities. The Screening Committee selects works to be shown in the exhibition. (30 artists)

Final Screening (Open to the public)
(April 28)
Subsequent to the initial exhibition at Gyoko-dori Underground Gallery, the Grand Prize and other prize winners are determined at the final Screening Committee meeting.

Public Exhibition
(April 28 - May 27)

Awards
Grand Prize

1

Runner-up Prize

1

Judge's Prize

9

Mitsubishi Estate Co., Ltd. Prize

1

shu uemura Prize

1

H.P.FRANCE Prize

1

French Embassy Prize

1

Audience Prize

1

Voting Period: from 4/28 (Sat.) to 5/13 (Sun.)

art award tokyo marunouchi 2012
[Period]

2012/4/28

(Sat.)

→ 5/27

(Sun.)

[Opening Hours]

11:00 – 20:00

[Venue]

Gyoko-dori Underground Gallery
Free admission

[Organizer]

art award tokyo marunouchi 2012 Executive Committee

[Special Sponsor]

MITSUBISHI ESTATE Co., Ltd.

[Sponsor]

[Cooperation]

/ La Maison franco-japonaise

[Backing]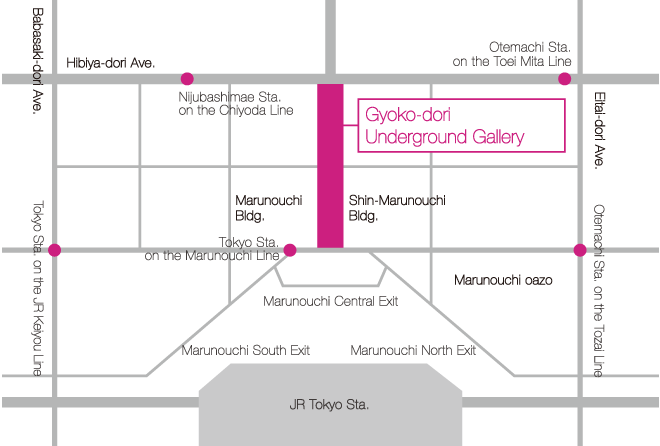 Final Screening * open to the public
2012/4/28(Sat.)
Venue: Gyoko-dori Underground Gallery

Award Ceremony
2012/4/28(Sat.)
Venue: Marunouchi Café ease